A portfolio section is a place where you showcase the creative works and projects that you have done. It is one of the best places to gain exposure by adding visually appealing galleries and share them with visitors.
Our premium WordPress themes – Square Plus and Total Plus come with an inbuilt portfolio section to store your portfolios. Here is how you can add the portfolios in the portfolio section:
Go to Portfolio > Add New to add your project portfolio.
Now enter the title and the contents for your portfolio.
Select the portfolio type to display the portfolio on relevant tabs of your portfolio section.
Add an image for the portfolio that displays in portfolio masonry or slider.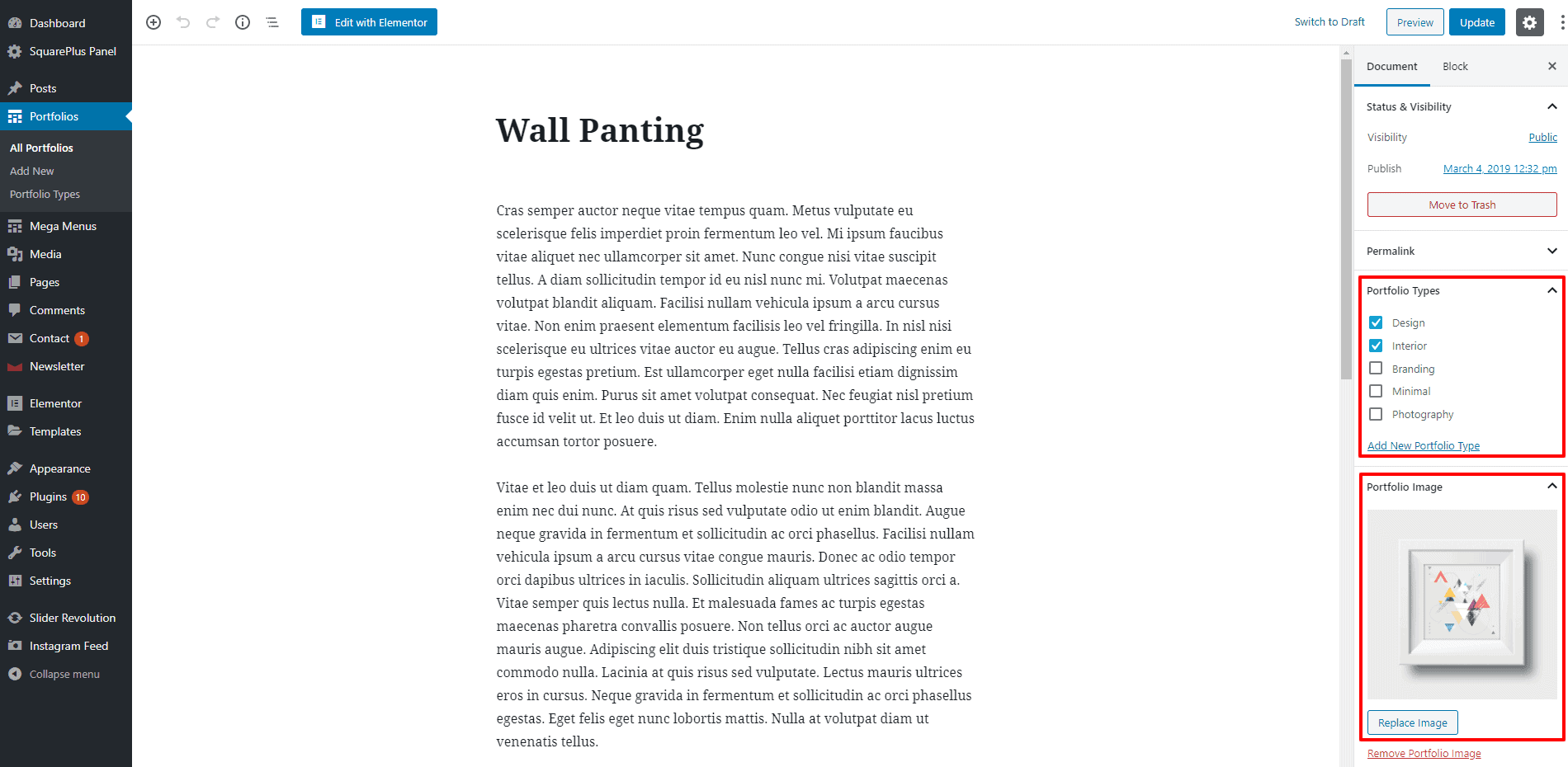 Once done, click on the Publish button to save your portfolio.
If you want to add a new category for your portfolio section, go to Portfolio > Portfolio Types to add the categories.