Once you purchase our Premium Themes, you will get an email that contains the license key or you can even log in to your dashboard from the main menu "Login" in our website where you can find your license key.
Now let check how you can get your license key after purchasing our premium theme. As said earlier, once you have purchased any premium theme from HashTheme, you will get an email which would look like below. The email will contain the download links, total price, purchase receipt, license key along with other information.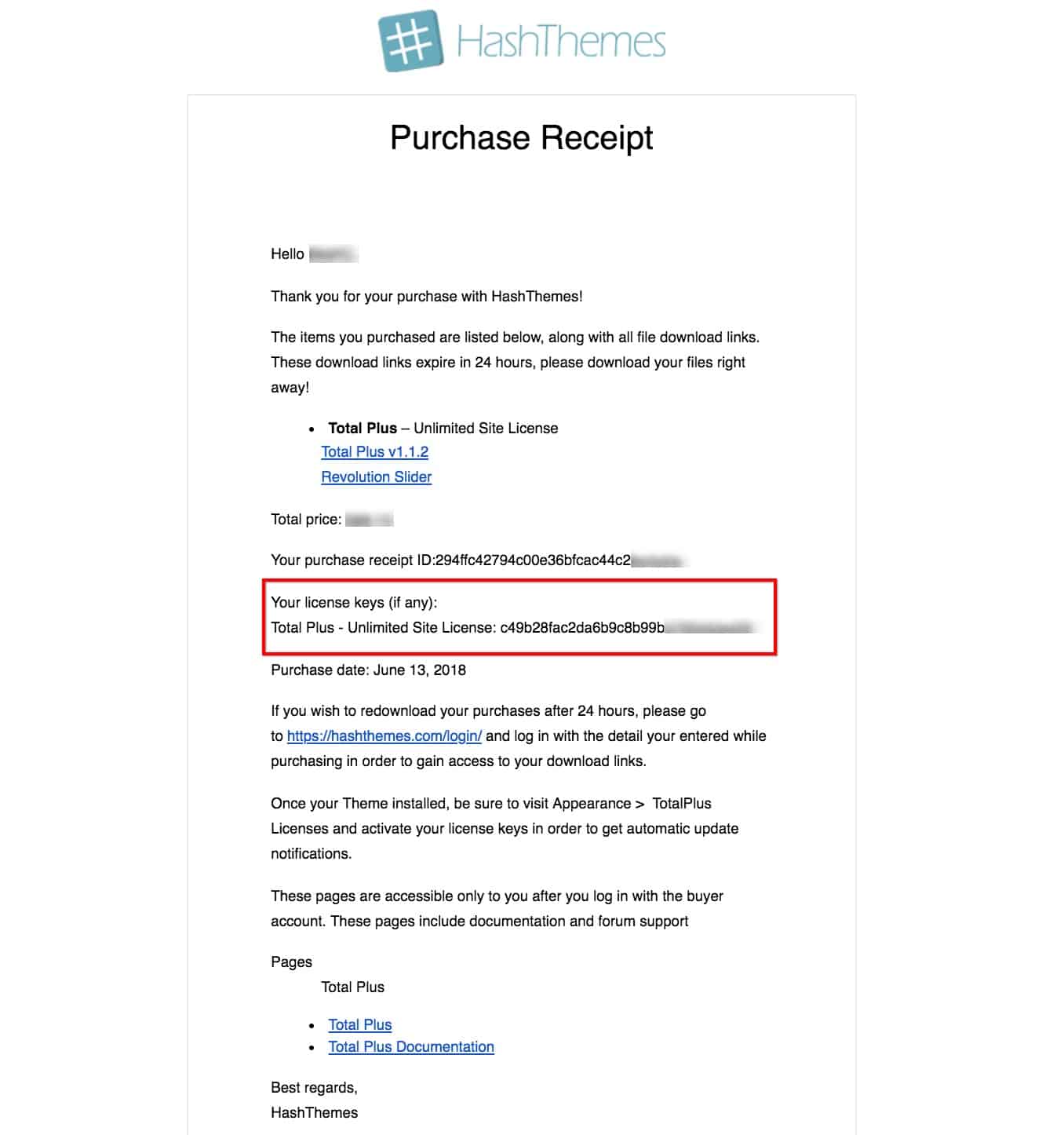 Or you can get the license key by logging into your dashboard from the main menu "Login".
Enter your username and Password that you entered during purchasing the theme. If you are already logged in, you will see My Account Menu instead on Login. Click on it.

After you have logged in, you will be redirected you My Account Page. If you are not redirected, then click on the My Account Menu in the header menu. The My Account page will look like below. Click on View Licenses link under the License keys.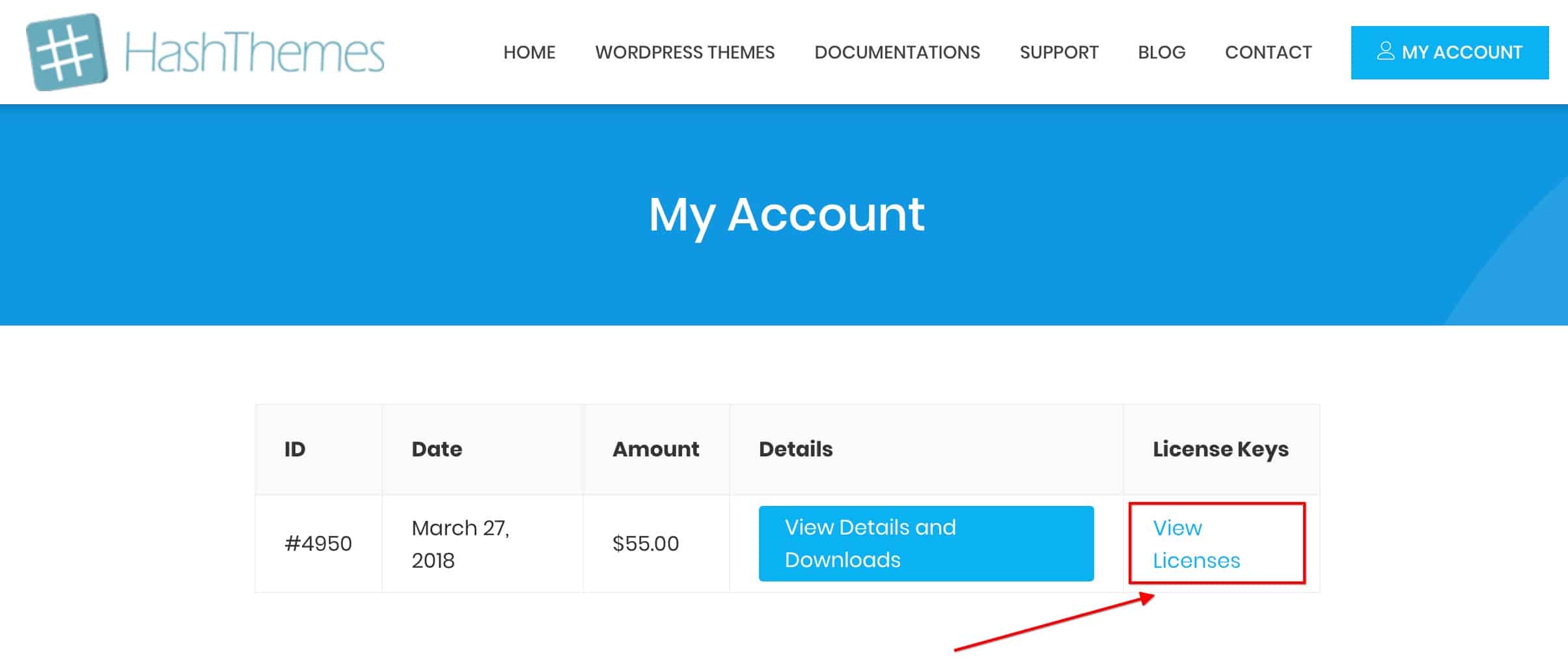 After you click on View Licenses link, you will see as in the below Screen. Click on the key icon to view the license code.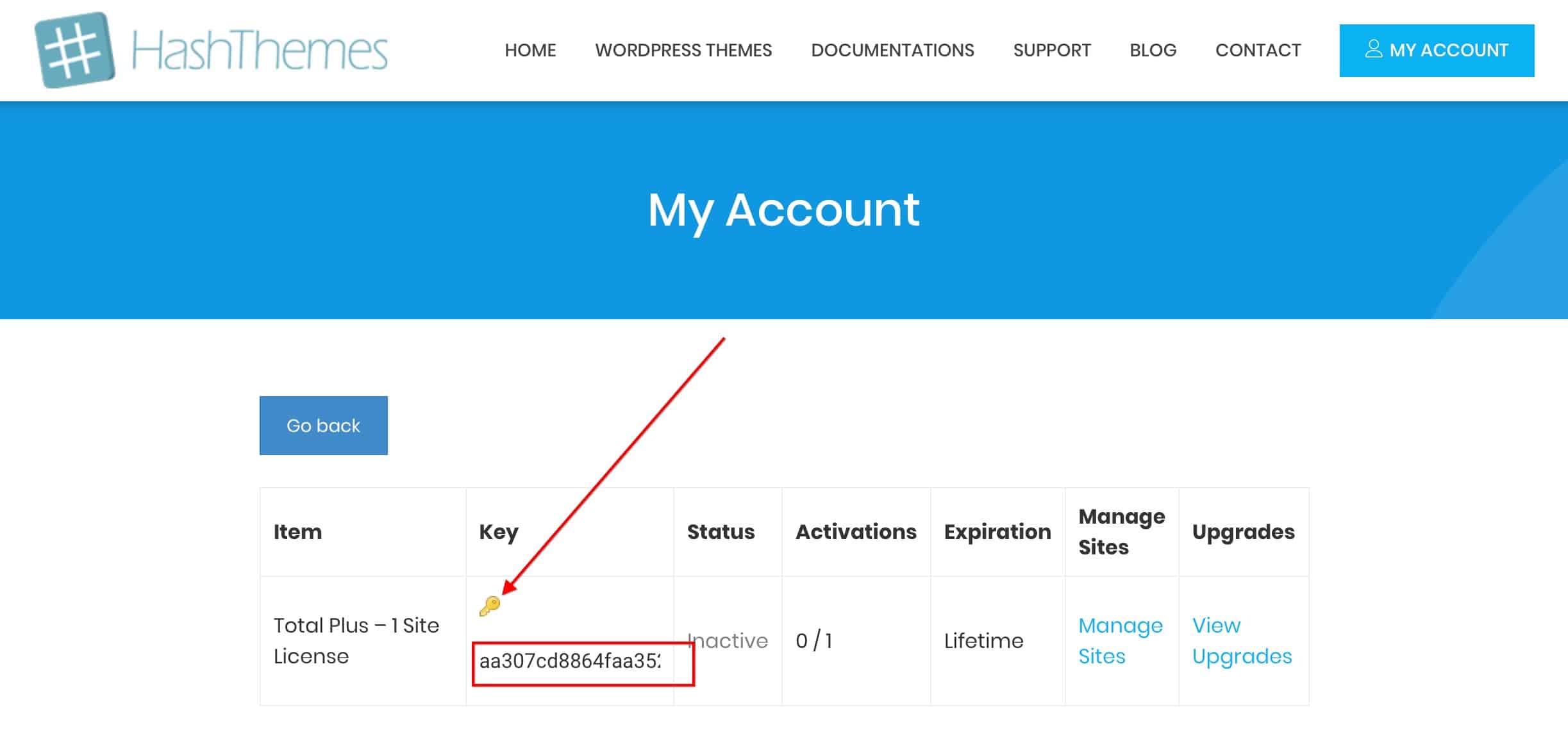 Now you have your license key. It's time to add it to your website. Install the Premium Theme and login to your dashboard. Go to Total Plus Panel > Total Plus License (Total Plus will be replaced by the theme name in our other premium themes). Paste the license key and click on Save Changes button.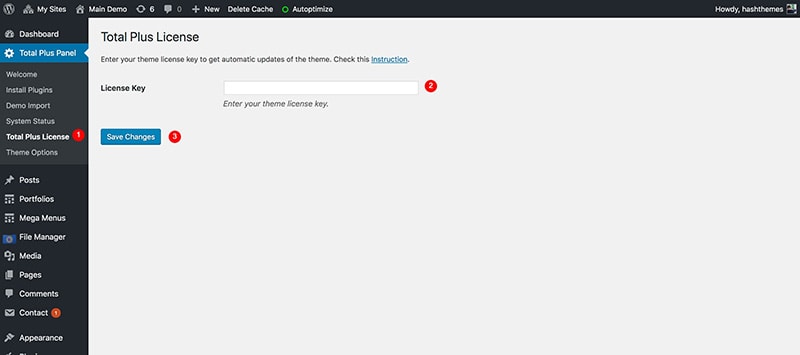 After you paste the license key and click on Save Changes, the below screen appears. Click on Activate License. This is all you need to do.
Now you might think about why it is necessary to add the License key. It is to show that you are a legit user and most importantly to get the automatic update notification of the theme that lets you update the theme with just one click as shown in below screen.
If you do not add the License Key, the theme will run properly but you will not be getting any update notifications. Updates are very important because the updated theme will have bug fixes, compatibility with the latest WordPress updates and new features added.