In this article, we will discuss different methods to remove website URL from the WordPress comment form. It can be a helpful way to reduce the spam comments on your WordPress blogs.
What are Spam Comments? Why Do People Submit Spam Comments on WordPress Blog?
Spam comments are unwanted, off topic and irrelevant comments submitted on a WordPress blog. These comments won't make any sense for discussions and do not add any value to your blog. So, approving them will only increase the page size of the blogs which can hamper its SEO.
By default, native WordPress comment form comes with 4 different fields (name, email, website URL and comment box) that are required to be filled while posting comments.
When those fields are filled and the comment is posted on the blog, WordPress will automatically hyperlink the commenter's name with the provided website URL. This link will act as a backlink which is good for the spammer's website. That is the main reason why people submit spam comments on blog posts.
Remove Website URL from WordPress Comment Form
One of the great ways to reduce spam comments is by removing the Website URL field from the WordPress comment form. It will discourage the spammers to post spam comments on your blogs with only real users commenting.
You can remove the Website URL field by following the given step:
The first thing you need to do is install and activate Comment Link Remove and Other Comment Tools plugin.
Upon activation, you can see a new item "QC CLR Settings" in the left menu of the WordPress dashboard. Click on it.
From here, check the box near "Remove WEBSITE Field from Comment Form" to remove the website URL from the comment form.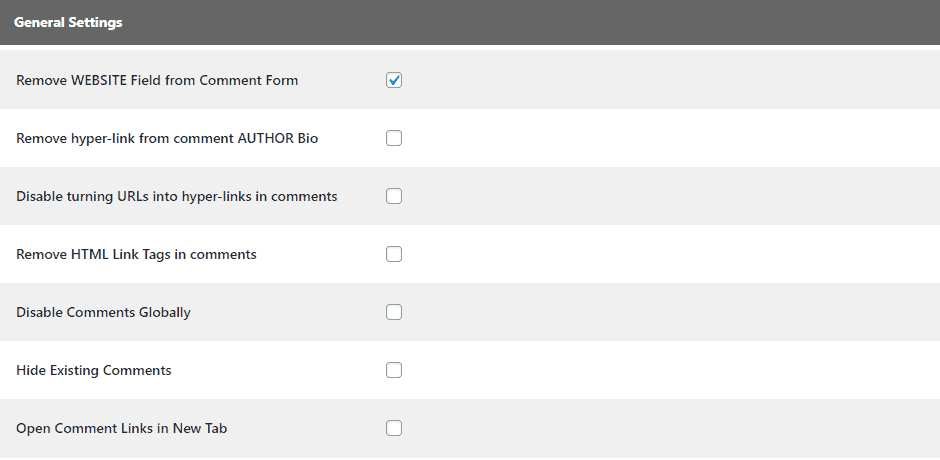 You can also turn off the hyperlink from comments author bio, URL into a hyperlink in comments, or remove link tags in comments.
Besides, you can disable the comments globally, hide existing comments or choose to open comments links on the new tab.
Once done, click on the Save Change button to save your editing.
Now, login out from the admin dashboard or open a new incognito browser window to view the comment form below the post.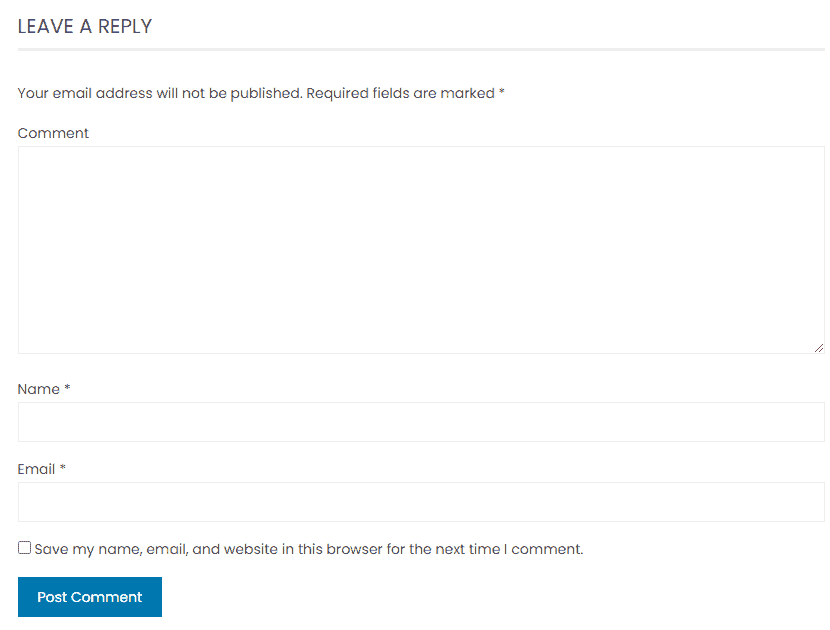 Conclusion:
In this way, we can remove website URL from the comment section of your WordPress blog. It is one of the great ways to reduce spam comments.
If you are looking to disable comment in your WordPress website, check out our blog: How to Disable Comments in WordPress?