Social media has become indispensable to businesses of all industries: Marketing departments push products and services; customer service representatives quickly answer questions and complaints; and brands make announcements regarding new products, contests and events, and more.
It's a great tool for these reasons, but there is one goal your social campaigns should absolutely strive to meet: Lead generation to your website.
Your website has all the bells and whistles of the right marketing campaign—landing pages, product videos, pop-up help chat, a clear call-to-action—that help convert "I'll just throw it in my cart for fun" lookers into paying customers. But your website can't do its job if no one visits.
Enter social media.
Great social media promotion means great website promotion. It is a means to an end: Engage potential customers on social media, lead them to your website, and convert them into paying customers. It is, in a sense, simple. But since nothing is ever quite that easy, consider these 3 methods to improve your website traffic through social media.
Share Blog Updates To Social Accounts
Get your content in front of as many eyes as possible. Don't wait for your audience to maybe stumble upon your website and read your blog: Make it as easy as possible to find, and include a clear call-to-action or interesting hook that makes them want to read more. If it's a particularly useful blog, create a Facebook Ad or Promoted Tweet to double your potential viewers versus organic reach alone.
In thinking about sharing on social media, two questions come to mind: Can I re-share old content? Can I share the same content more than once? When it comes to driving traffic to your website from social media, keep this in mind: Useable, relevant content is a bigger driver of traffic than posting for the sake of posting.
If your old content is still relevant and accurate, feel free to still share these posts to social media; if they're not, consider re-evaluating and refreshing the content to more accurately reflect new information or best practices prior to re-sharing. And even though some individuals frown upon sharing the same content more than once, there is nothing wrong with it! By switching it up, you won't seem like you are spamming. Kissmetrics has offered some great message variations for sharing the same post:

Straightforward: Content contains only the post title and the link
Ask a question: Introduce the content with a question
State a fact: Include a statistic or other fact that's included in the content
Quote the content: Make a graphic out of a quote pulled from the article
Pique interest: Write a quick message that intrigues your audience to read more
These five variations mean you can share the same content five different times, driving traffic to your website with each share.
Bonus: Each website link share means one new post for social media. Score!
Visual Content
In order for your social media posts to drive traffic to your website and justify your internet marketing campaign, your social media posts need to be seen. One of the best ways to ensure this happens is by adding some type of visual content that catches the eye as a user is scrolling through their social feed. It's been proven to help: BuzzSumo reports that Facebook posts with images receive about 2.3 times more engagement than posts that don't. And in a user's Twitter feed, where the text can become overwhelming, an image is a source of visual refreshment.
The great thing about visual content is that it can be anything from a GIF to a video to a still photo or graphic. Because social media platforms like Twitter and Facebook have made it easy to incorporate all these media types, you can get creative in crafting visuals that complement the website content you are sharing:
Have exciting news to share? Include a GIF of someone clapping and cheering.
Want to share survey results? Make a teaser graphic that highlights one of the more interesting results.
Is there a video embedded in your blog post? Share that as your post and include the link to your blog for readers to learn more.

Remember that your goal is to drive traffic to your website, so your visuals should move your audience to act and click your link to learn more.
Brand Building
What do a well-designed logo, your social media accounts, and your website have in common? They are all essential in building your company's brand. Your brand—your company's identity—is one of the biggest influencers when it comes to whether or not consumers choose to purchase your products or utilize your services. Companies that have poor customer service, low-quality products, and questionable motives will tarnish their brand and jeopardize their potential longevity.
Use your social media to help build your brand:
Be transparent. From issuing public apologies to talking about sustainable efforts, social media is great for disseminating information to one's audience.
Offer great customer service. Many people have taken to social media to address grievances or ask questions, which is why it's important to have a dedicated team monitor your company's social media accounts. Show your customers you care by providing the information they need where they request it and in a timely manner.
Reinforce your brand.

In strengthening a new brand or maintaining the equity of a current one, consistency in messaging and imagery is important. Your social media accounts can harm your brand, especially if your content isn't what your audience expects. Plus, take a moment to learn from these

brands that received flak from social media mistakes

this year.
Brands that are trusted and fulfill needs are always in demand, meaning your website will see increased traffic due to organic searches and other site referrals.
These are just three of the ways that you can drive traffic to your website with social media outreach. Which is your favorite—is it one that's not listed? Do you currently utilize one? Let us know!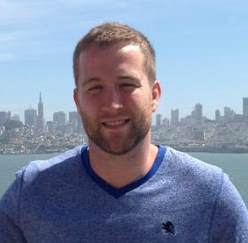 Author
Chris Hickman is the Founder and CEO at Adficient with 15 years of experience in search marketing and conversion optimization. Since 2006, he founded GetBackonGoogle.com, helping businesses and websites suspended in Adwords to Get Back on Google