Gutentor is an incredible WordPress Page Building collection of Gutenberg Blocks. Gutentor is specially designed to build a professional and dignified website without coding knowledge. Using Gutentor, one can find boundless ways to design a webpage and experience elegant design and advanced capabilities like never before.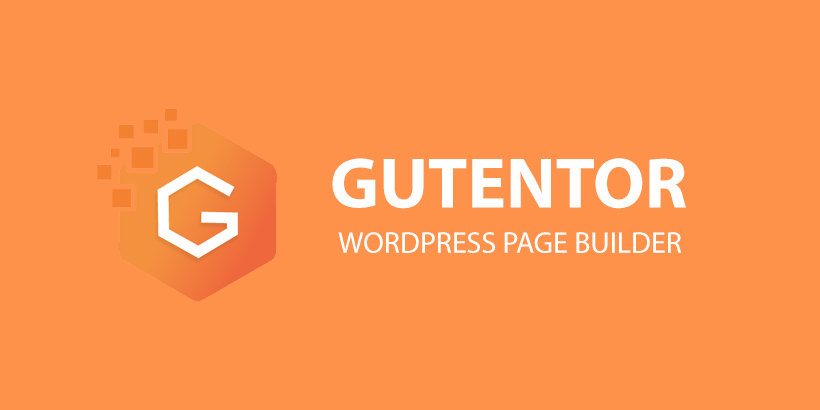 Gutentor reached out to the Gutenberg editor with many types of amazing blocks which can also be switched to create and design the web pages you always dreamed of with just a few clicks. This incredible feature in Gutentor, enables users to design the content conveniently. It helps to add limitless possibilities so that a user can build the website they always wanted as it reduces the limitations of any page builder. The page builder plugin helps users design a website no matter if it's basic or simple with just a few clicks. It has been built by a team of experts with all the customization features for blocks to achieve any possible layout and design of a web page with Gutenberg block editor. Also, Templateberg is a fantastic series of Gutenberg Templates.
Gutentor is a lightweight and highly optimized plugin. External and internal CSS files for dynamic CSS is launched for enhancement in Gutentor. It comes with many Gutenberg Templates as well.
Major features on Gutentor:
Includes Webpage building blocks
Extremely Optimized and Faster site load
SEO friendly and helps your web page rank in search engines
One-click Demo Templates Library for ready-made templates and blocks
Faster learning and Designing Experience
Very simple and ready to use
Includes repeater field to create items inside blocks with drag and drop reorder, edit, delete options
Highly customizable row/columns options available for designers
Comes with advanced options on each block including HTML Tag, Background, Border, Box-shadow, Margin-Padding, SVG shape divider, and built-in animations
Includes Block Template module on each block and Single block multiple design Template
Individual elements include full styling options
Highly responsive with electronic devices
Comes with Advanced Typography Options which includes all available google fonts and systems fonts
Includes Video background Options
Performance focused and highly customized
Consists of Inline, Internal, or External CSS files for dynamic CSS
What is different about Gutentor?
Consists of Dynamic Columns and Advanced Columns
Comes with Gutentor Elements,Gutentor Modules,Gutentor Posts,Gutentor Terms (New),and Gutentor Widgets
Consists of 100+ ready-made Templates and Blocks to free import
Highly Impressive slider and carousel
Responsive and SEO friendly
JS/CSS Framework only loads if the block is familiar on the post and page
Comes with top quality support service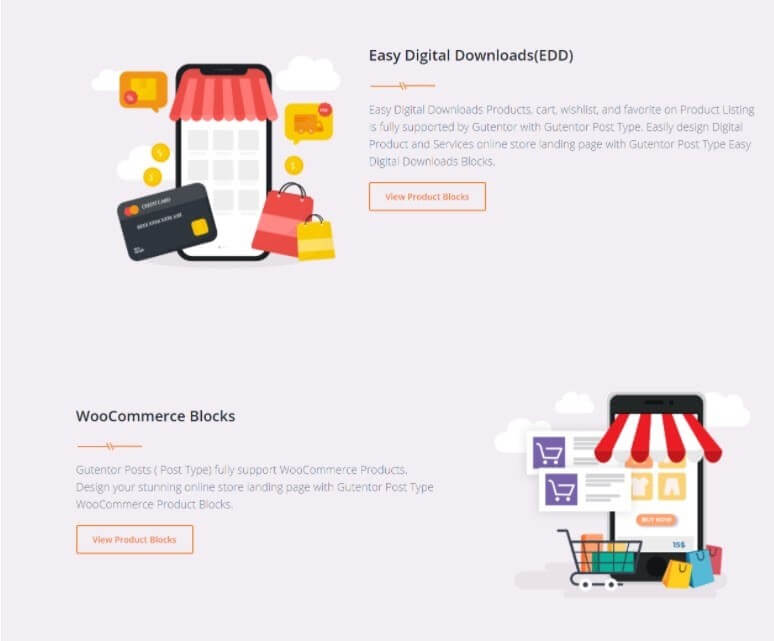 Gutentor Blocks are classified into 5 different types:
Gutentor Elements
Advanced Text
Button
Counter
Divider
Google Map
Icon
Image
Advanced List
Pricing
Progress Bar
Rating
Simple Text
Video Popup
Gutentor Modules
Advanced Columns
Button Group
Carousel
Container/Cover
Dynamic Columns
Slider
Accordion
Tabs
Icon Group
Form Wrapper
Gallery
Filter
Quote
Table of Contents
Gutentor Post (Post Type)
Post (Type) Feature
Advanced Post (Type)
Post (Type) Carousel
Post (Type) News Ticker
Duplex Post (Type)
Gutentor Terms
Term (Category)
Term (Category) Feature
Term (Category) Carousel
Gutentor Widgets
About Widget
Accordion Widget
Advanced Columns Widget
Advanced List Widget
Author Profile Widget
Post Widget
Call to Action Widget
Content Widget
Countdown Widget
Counter Widget
Featured Widget
Gallery Widget
Google Map Widget
Icon Widget
Image Widget
Image Slider Widget
Notification Widget
Opening Hours Widget
Pricing Widget
Progress Bar Widget
Restaurant Menu Widget
Social Links Widget
Show More Widget
Tabs Widget
Team Widget
Testimonial Widget
Timeline Widget
Video Popup Widget
Gutentor Block Types in Detailed
Gutentor Elements
Gutentor elements are expected to be used inside Gutentor modules, but they can be used anywhere on the editor. Gutentor elements are part of Gutenberg that comes with design options. As you combine the Gutentor elements, you'll move up to the elegant blocks, sections, and full page.
Advanced Text: Put in text with modern options.
Button: Evokes visitors to take action with appealing buttons.
Counter: Insert an animated number to display the counter number.
Divider: Graphically distinguish sections with divider using SVG shape or border.
Google Map: Enables you to display a Google Map on your website with Google Map API.
Icon: Insert an icon to signify the text.
Image: Insert an image to create value on the content.
Advanced List: Represent the paragraphs in the tabbed method.
Pricing: Insert the pricing to display the price of your product.
Progress Bar: Showcase the advancement of the work in an animated form.
Rating: Insert the rating element to showcase the rating from 1-5 stars.
Simple Text: Place text with minimal but sufficient options.
Video Popup: Insert video on your webpage
Gutentor Modules
Gutentor modules are designed in a way that a person can build a more complex structure on their webpage with ease. Many of the Gutentor modules are incorporated into Gutentor elements.
Advanced Columns: Insert highly advanced/new columns to built customizable columns within the page.
Button Group: Place button group and add unlimited buttons.
Carousel: Insert carousel column and add elements inside the columns.
Container/Cover: Place the whole block of a single container on the page.
Dynamic Columns: It allows you to put on dynamic columns to place unlimited columns with advanced options.
Slider: Users can place sliders with modern options and add any elements within the slide like text, image, button, video, and all gutentor elements.
Accordion: Accordion Module lets you design Accordion (Collapse) Items and pin any Gutentor Elements on Accordion Body. Accordion Panel (Heading) is made with Texts and Icons with different design options. It helps you create a beautiful FAQ, Accordion, and collapsible items using Accordion Module.
Tabs: This allows you to create beautiful and advanced tabs and add any Gutentor Element in the Tab Body. Both vertical and horizontal tabs can be designed.
Icon Group: Place multiple icons in the Icon Group and create beautiful social profile links and icon designs using icons.
Form Wrapper: It is specially developed to use the Contact Form shortcode. It helps you to design the Form Input Field, Text Area, and Button.
Gallery: Advanced gallery block that allows you to add any Gutentor Elements as gallery content. The Module Gallery Block also lets you customize the popup content as image and video.
Filter: Filter block comes with module gallery all features with added primary/secondary filters items and searches filter.
Quote (New): Quote is the collection of elements that create beautiful quote designs.
Table of Contents (New): Table of Contents (TOC) allows you to access large contents of post/page including all the headings
Gutentor Post (Post Types)
The Gutentor posts category is a collection of blocks related to WordPress post types and posts. This post block is developed in such a way that an individual can create almost every possible design from post types and post for free.
Best to create Blog, Magazine sites, and news
Ideal to create WooCommerce Shop, your Online Store
Perfect to design Easy Digital Downloads Store
Create any Post Type related Design or Post
Gutentor Terms
Term (Category): It is almost like a Post (Type) block but in Term (Category) you can customize any term with a captivating design.
Term (Category) Feature: – Includes 38 unique and amazing templates to display your Category and Term similar to Post (Type) Feature. Extremely useful to blogs, magazines, and E-commerce sites.
Term (Category) Carousel: – Term (Category) Carousel Block employs Term (Category) as an inner block. A user will find almost every option to design their Term (Category) Carousel.
Gutentor Widgets
Gutentor widgets are referred to as independent blocks, an easy way to create your site sections and blocks. Gutentor widgets come with predefined elements.
About Widget: Gutentor's About block enables you to add titles, photos, descriptions, and buttons to design the about section of your web page.
Accordion Widget: It is designed and developed to have collapsible rows to hide or open any content on the page. It is also used for FAQs and other informative messages.
Advanced List Widget: The Advanced List widget exhibits a list of items with a default HTML list, icon, or image with columns and other advanced options.
Author Profile Widget: The author Profile Widget has been created for showcasing the detailed description of certain authors.
Post Widget: The Post block helps to display a collection of posts with different settings related to post items.
Call to Action Widget: This block allows users to set a beautiful form to make the website interactive and share information between the company and visitors.
Content Widget: Content Widget is designed to preset plain title, content, and button without image and icon.
Countdown Widget: This block is handy for setting a countdown feature on your website.
Counter Widget: Counter Widget includes the facts and figures related to any items, products with features, and cool animations.
Featured Widget: The Featured block displays a large section with a photo, title, description, and button. It is mostly used in the header part of the site.
Gallery Widget: The Gallery widget lets a user create a gallery of images with a caption to display images of portfolios, services, or products.
Google Map Widget: Google Map Block allows users to display the location of an organization, company, or any place. With this block, you can let visitors know where your company is exactly located.
Icon Widget: Icon Block is created to exhibit any icon of any sort of item on your website.
Image Widget: The Image widget is used to showcase information with an image in a standard and unique way. Also, you can add a title, description, and button along with the image.
Image Slider Widget: The Image Slider Block showcases an amazing slider with an image, title, description, and a button that can be reformed by available features and functionalities.
Notification Widget: The Notification Block shows different types of notification like Success, Error, Warning, or Information notification with various options.
Opening Hours Widget: The Opening Hours Block exhibits and explain the information related to the opening schedule of any organization or any place.
Pricing Widget: The Pricing Block exhibits the pricing details of any item on your website including products or services.
Progress Bar Widget: The progress bar widget is created to enable the user to create a customizable bar and/or circle progress counter to represent percentage values.
Restaurant Menu Widget: The Restaurant Menu Widget is specially designed for users building websites in restaurants or cafes. It can also be used for preparing online menus.
Social Links Widget: The Social Links Block lets you display the social networks page on a website with various templates and features.
Show More Widget: The Show More Widget enables the user to display certain excerpts or less text of the content and after clicking the show more button then it will display the full content.
Tabs Widget: The Tabs Block enables users to display content in a fully tabbed UX which contains titles, descriptions, and buttons with many templates.
Team Widget: Team Widget enables users to create an amazing and sophisticated team section where they can represent the team members of their company professionally.
Testimonial Widget: The Testimonial widget is used to show the feedback or quotation given by the user which helps site visitors to trust in your product, services.
Timeline Widget: The Timeline Block is used to represent the user's information or events in chronological order with various styles.
Video Popup Widget: The Video Popup Block is used to display video from YouTube, Vimeo link or custom uploaded a video in popup mode with several styles.
Overall, Gutentor is an incredible plugin to create a website you always wanted. It is very user-friendly and you can create any type of website without any coding knowledge. It comes with all the amazing features necessary.