As a website owner, having a great landing page is extremely important. A book is judged by its cover when it comes to websites. If you are unable to hold your audience's attention with an attractive landing page, you are losing out on potential revenue. If you happen to be looking for inspiration for great landing pages, then here are some great examples that you can check out.
Shopify has one of the best landing pages you will ever see. There is very little text, and all of the information you need to see is presented using bullets. If you check out the call-to-action form, you will notice that it is as minimalistic as it gets and yet it manages to get its message through to potential customers.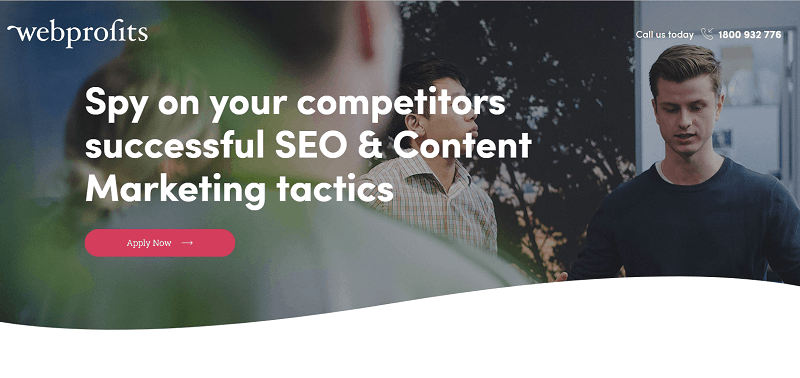 Even with the fanciest WordPress themes and design elements, very few website owners are able to get their message through to potential customers. WebProfits is one of the best websites to see how effective a simple landing page can be. The page lets users know as much as possible about the brand before the call-to-action button is presented.
Lyft is a transportation network company that allows drivers to earn money easily. The landing page features an application form that drivers can use to join the fleet of drivers and start earning. You will notice that the landing page manages to attract users keen on joining the company as well as those interested in finding out more about Lyft using the same form.
Edupath is a great example of a landing page that is directly aimed at the target audience. One quick look at the landing page makes it obvious that the target audience includes students and their parents. The call-to-action form lets you fill in your contact details and get a direct download link to the Edupath app. The process is extremely simple and effective, just like how every ideal landing page should be.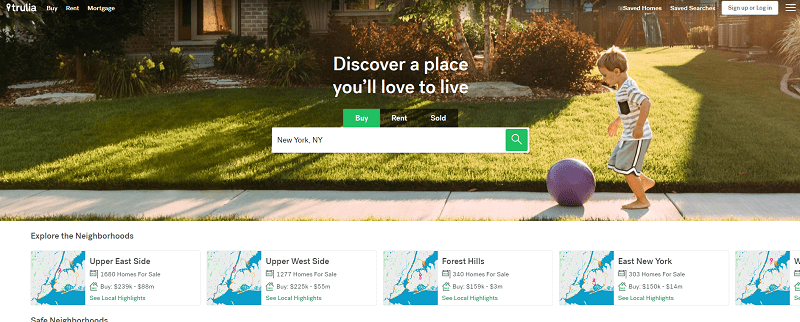 Trulia is a property resale website and all you need to get started with the service is to enter an address. You do not even need to share your personal address and putting in a rough location is good enough. It builds trust between the website and the audience that they are not after your personal data.
The landing page takes you to a new form which requests more information about your home. Trulia manages to stand out by keeping things simple and starting-off the valuation process with very little data. Other websites that request heaps of data right from the get-go are far less likely to succeed which is what makes Trulia's landing page a work of genius.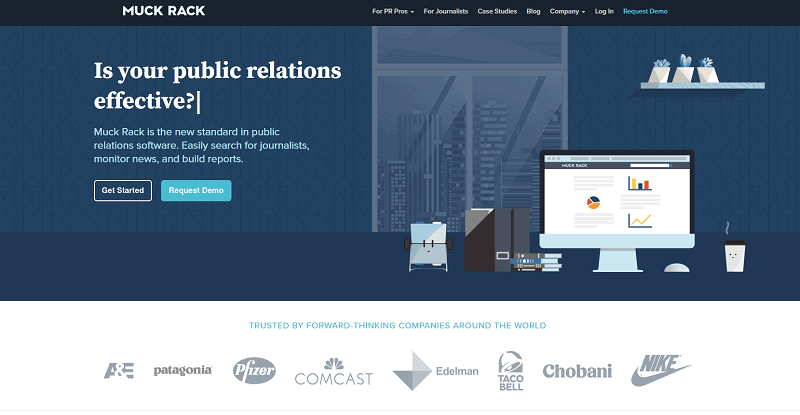 Muck Rack's landing page shows off how you can target two separate demographics at the same time. Visitors who are looking for journalists or simply want to build their own profile can do so from the same page. All of the services come with headers explaining what each service has to offer.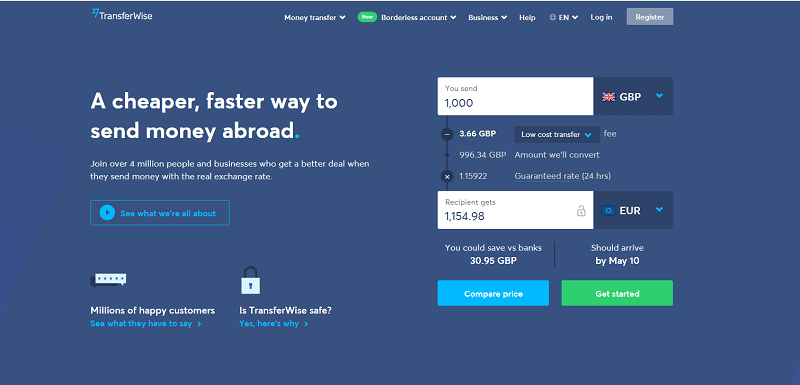 TransferWise lets users send and receive money. The landing page splits its information and smartly makes use of tabs to ensure users do not get distracted by a large number of features. There are separate forms for those looking to send or receive money as well as a sign-up button for new users.
Airbnb is one of the world's most popular "couch surfing" services in the world. The landing page encourages hosts to sign up and be part of the Airbnb community. You will notice that the page lets you calculate your potential income if you become a host which is a great way to attract new members to the Airbnb community.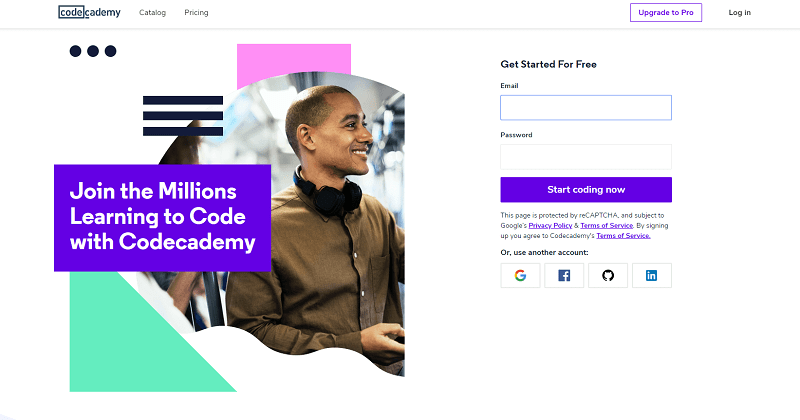 Codecademy features a simple and effective landing page. The streamlined sign-up process that requires only your email address is the highlight of the call-to-action form. Alternatively, you can also use your Facebook or Google account to sign in and start using the service immediately. The website also features a video to help users get accustomed to the platform and understand the basics of Codecademy.
Since Nauto's domain is quite technical, the landing page includes an attractive eBook to help visitors understand what the brand offers. The landing page encourages users to download the eBook with the help of stats and previews. It is an idea that you can pick up for your own business if you want your audience to understand your products or services better.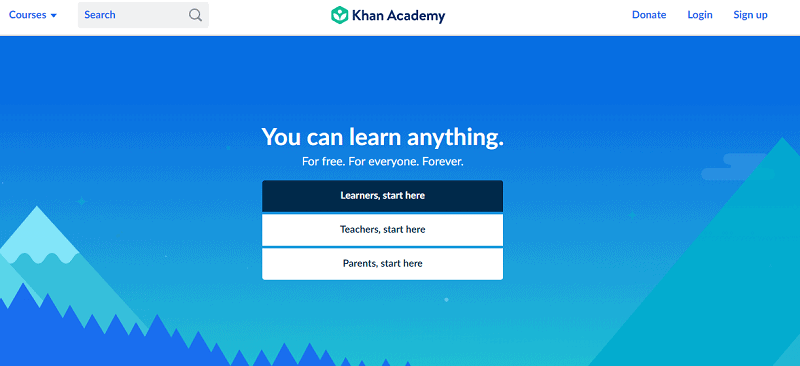 Khan Academy is one of the best examples when it comes to showing how a single landing page can cater to multiple demographics. The landing page is designed for aspiring teachers, students and parents. The landing page makes effective use of phrases like "Start Learning Now" to encourage visitors and also comes with a form.
Sometimes approaching your audience with a problem-solving approach can be the most effective way. Muzzle directly informs users what common problems the app can solve for its users. The on-screen notification management app's landing page is definitely one of the most effective with eye-catching animations and minimal text.
#Conclusion
Hope these landing page examples inspire you to build a visually appealing and conversion-oriented landing page for your website!
Getting your landing page right is important not only from a user's engagement point of view but also to increase conversion. A well-designed and well-optimized landing page will help boost lead generation. Thus, it is important that you focus on key elements when a creating landing page. This will help you to effectively achieve your set goals.