Once you have purchased a theme with a single website license, you can always upgrade to unlimited website license any time by justing paying the extra amount. The extra amount is the amount for the unlimited license – amount for a single license. If you have purchased a Total Plus single license then you need to pay an extra 44 USD only.
FOR TOTAL PLUS
Unlimited Website License = 99 USD
Single Website License = 55 USD
Extra Amount = 99 – 55 = 44 USD
To upgrade to unlimited website license
Login to your account on the website with the username and password that you used during purchase and registration.
Once you are logged in, click on the My Account Menu
Now Click on View Upgrades as indicated in the below screenshot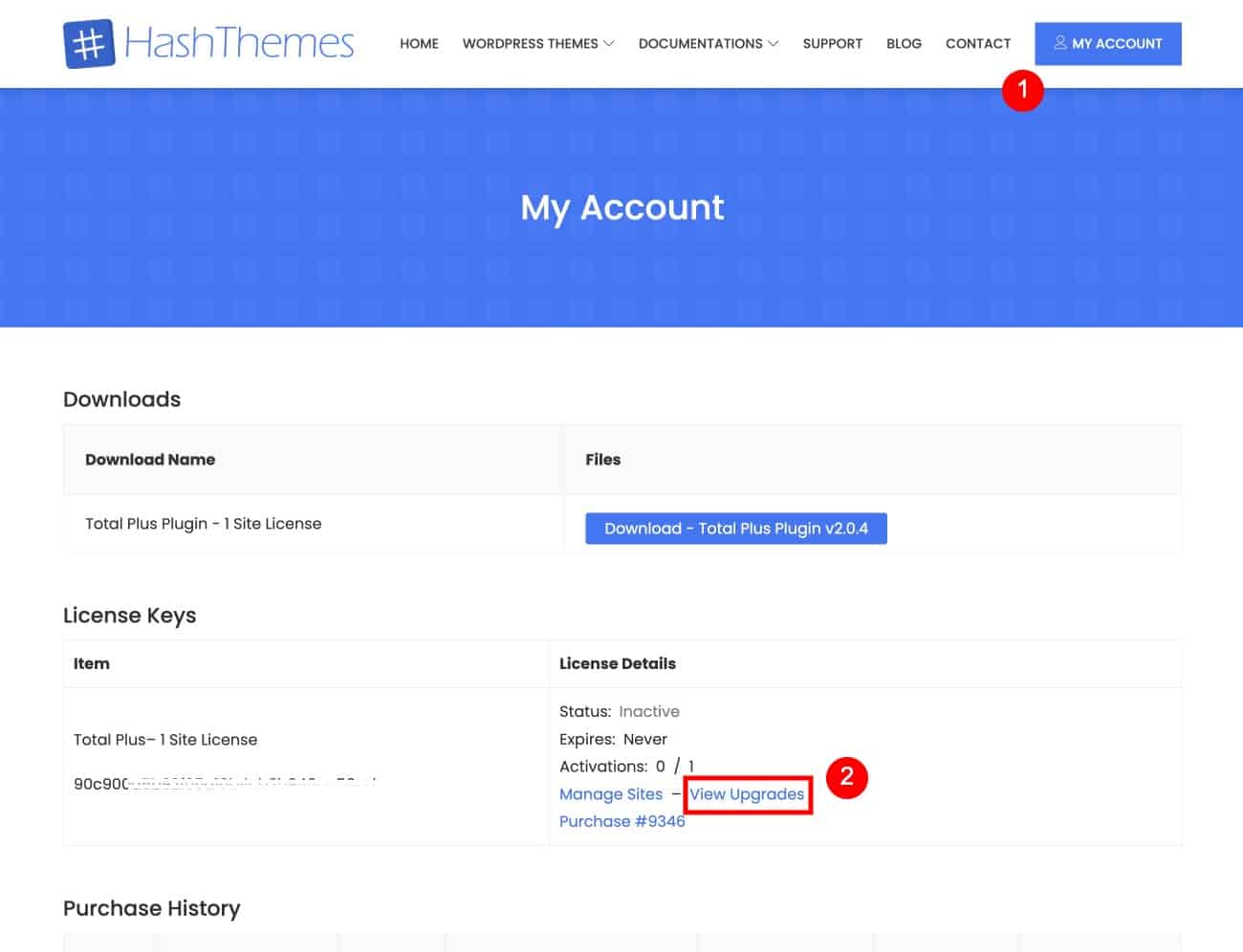 4. Click on Upgrade License
5. Now you will be redirected to make a payment.