Once you have completed the order of your chosen plan, you will be able to download your premium WordPress themes or plugins as well as its invoice from my account page.
To go to my account page, first of all, you will need to purchase the premium WordPress theme.
Enter your Email Address, First Name, and Last Name as your Personal Info.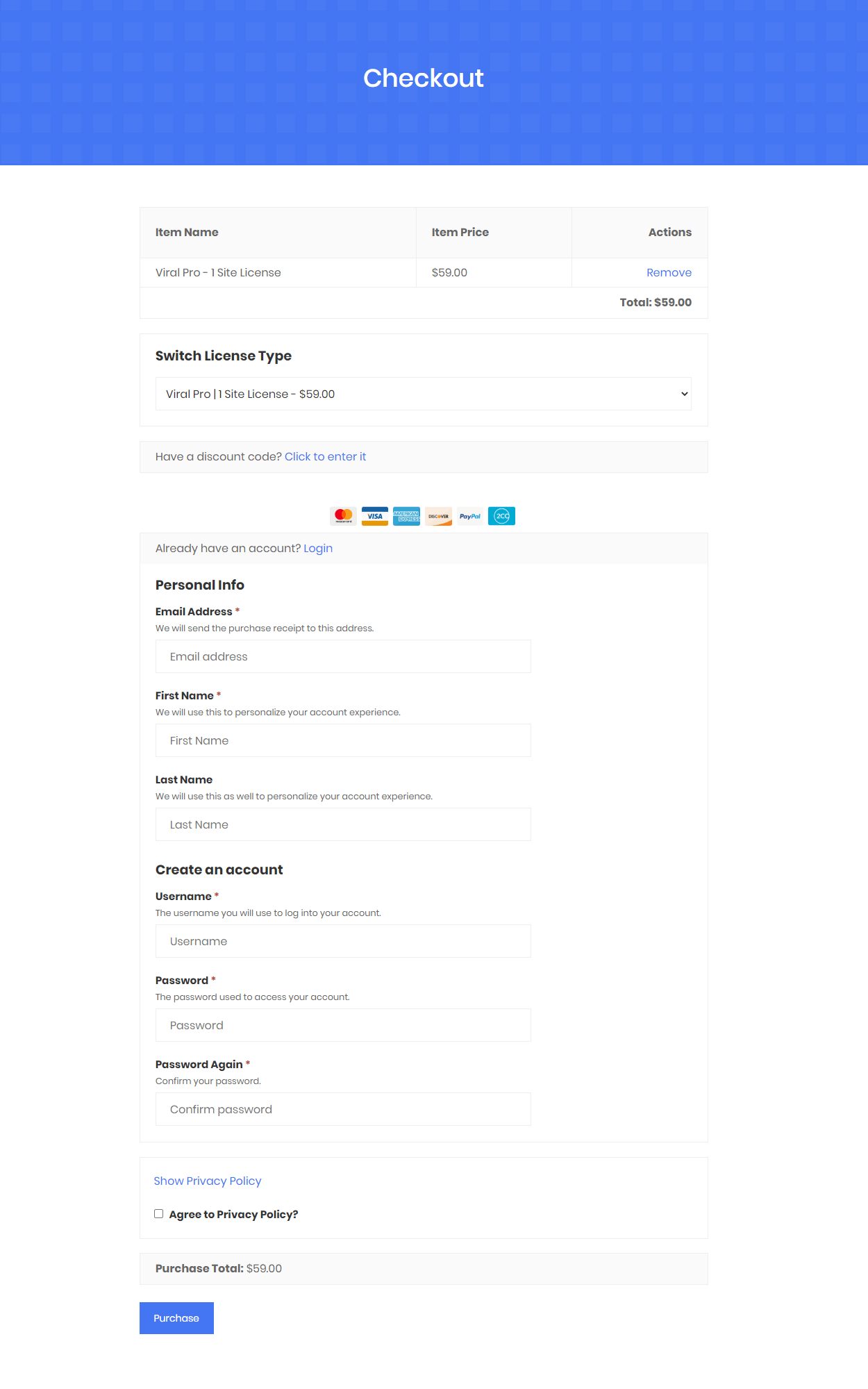 Also, you will need to enter your username and password to create an account.
Once done, click on the Purchase button to make the payment for your purchase.
Then, click on the Login button available on the menu.
Enter the username and password that you have entered above.
Now, scroll down below in the Purchase History, you will see a download link named "Download Invoice".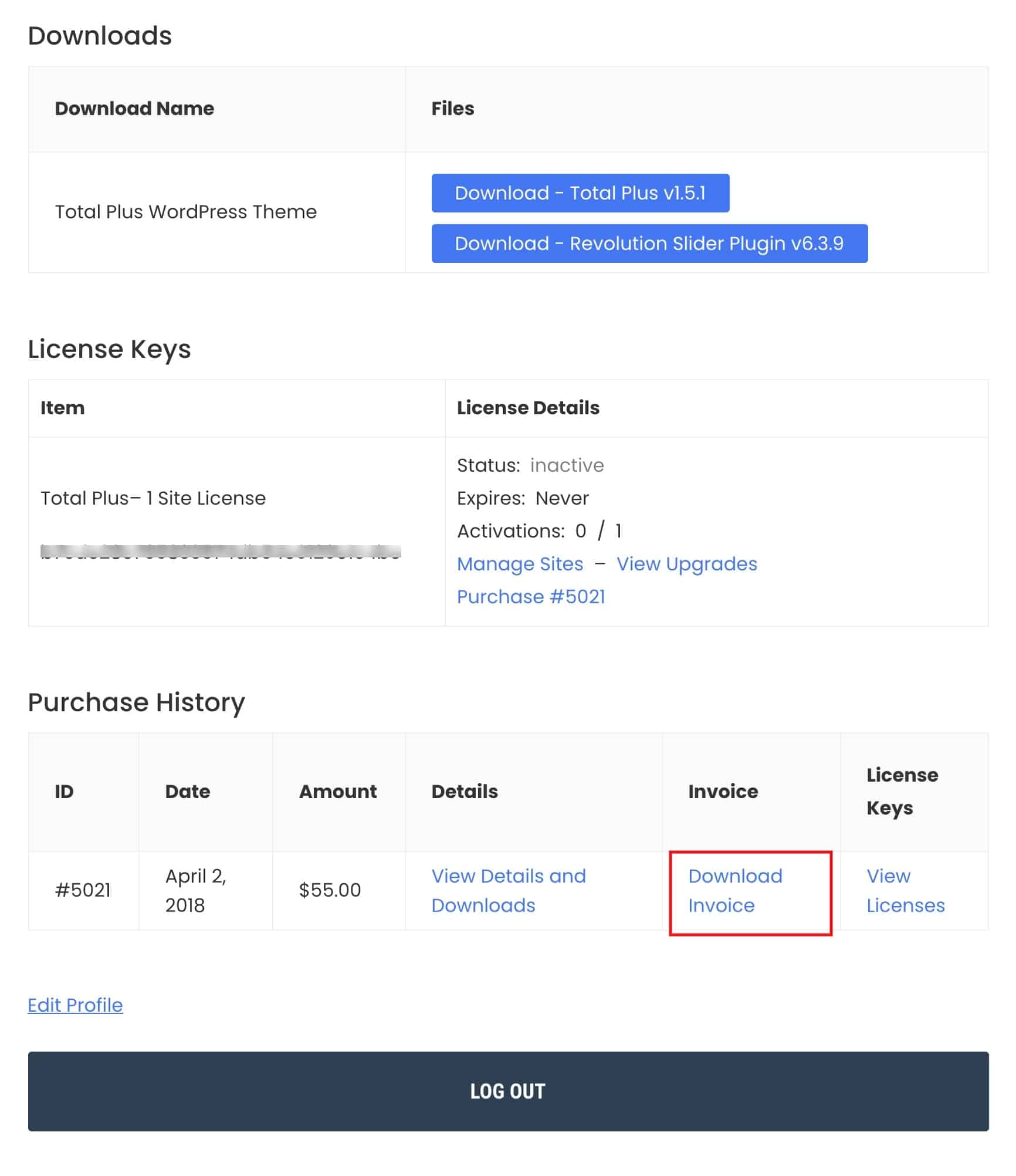 Click on it to download your payment invoice.
An invoice like the one given below in the screenshot will be downloaded as a pdf format.