Our premium WordPress theme allows you to enter a unique title bar background for each page and post.
To add a unique title bar background on a page:
Go to Page > All Pages.
Now choose the page of which you want to add a unique title bar.
Then, scroll down below to the Page Settings.
In the Title Bar Setting, enable/disable the Hide Titlebar option.
Also, add Sub Title, if required.
Then, enable the Overwrite Default Style to overwrite the Title Bar configuration made in the customizer.
Now choose the Background Color or directly Upload a Background Image for your title bar.
If you have uploaded a background image, add the Background Repeat, Background Size, Background Attachment, and Background Position.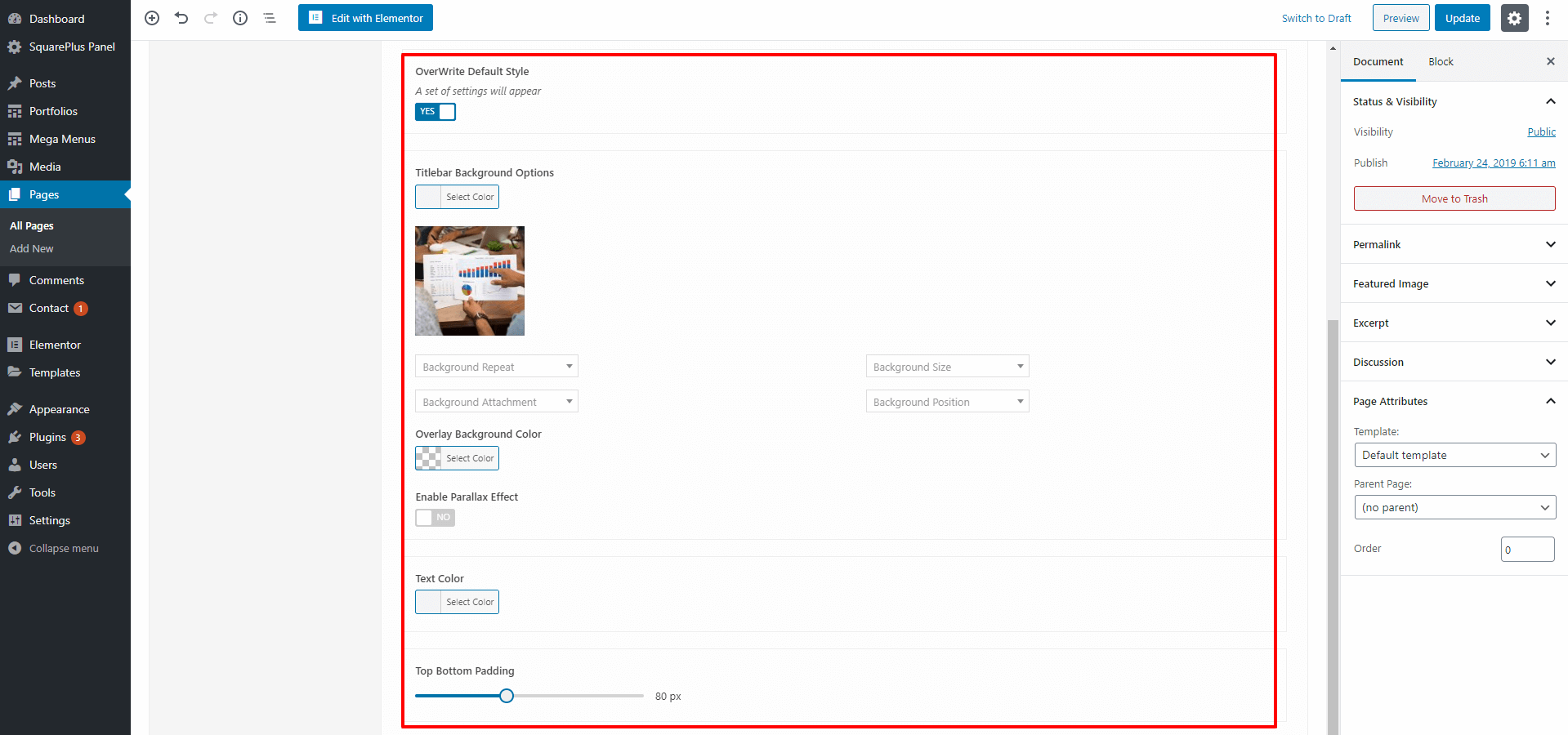 Also, select the most suitable page text color.
You can also set the Top Bottom Padding for Title Bar.
Once done, click on the "Update" button to save changes.
You can follow the similar steps to add a unique title bar background of any posts of your website.