Our premium WordPress themes allows you to choose any of the 5 predesigned sidebar layouts for each post and page. Also, you can place a unique widget in each of the sidebars to make your page/post more engaging.
To change the sidebar layout and choose unique widget to display for each post and page:
Go to Page > All Pages.
Now choose the page of which you want to change the sidebar layout.
Then, scroll down below to the Page Settings.
In the sidebar setting, select any of the 5 pre available layouts of the side.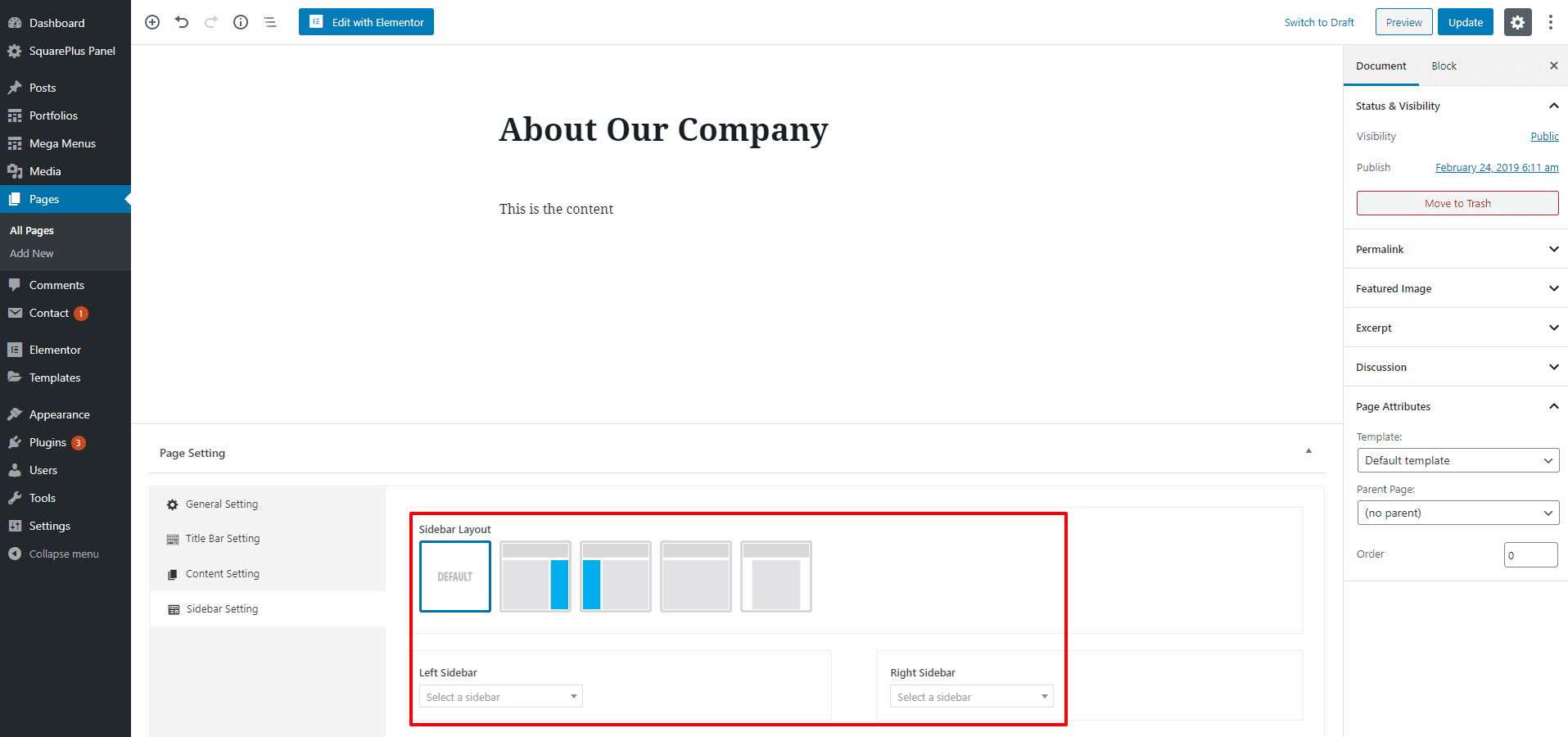 Then, add the widgets in any of the sidebars. The theme allows you to create unlimited widget areas. So, if you want to create a widget area for sidebars, follow the steps in the article: Adding New Widget Area
Once done, click on the Update button to save changes.
You can follow the similar steps to add a unique title bar background of any posts of your website.